At Tutorful, we pride ourselves on working with the best tutors who can provide high-quality lessons for our students. To help with this, we have four key scores in place that we use to help find the best tutors and push them to the top of the search results. You will be able to view these on your dashboard to see how you are doing, and you are always welcome to let us know if you do have any questions surrounding these scores! These are calculated automatically by an algorithm running behind every tutor profile and is the same for every tutor who uses our platform. These are as follows: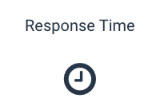 The quicker you respond to new enquiries, the more likely a parent or student is to book with you - we have found that tutors with a response time of within an hour have a much greater chance of securing a booking than normal, and we would always suggest that you try to keep this response time within 24 hours where possible. This takes into account your most recent direct enquiries from students. The response time is based on your first reply to a student - this can be either a message or booking in a lesson from a lesson request - any messages you exchange after the first reply will not count towards your response time.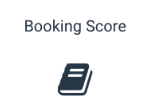 Your booking score shows how likely students are to book with you after getting in touch. This score is calculated based on the activity of your account in response to new enquiries. It's really important to us that we're able to match students quickly with tutors they are likely to book with so they can find the help they need, which lead us to put this score in place. You can improve this score by contacting students with whom you've never secured a booking. See our article on best practices for a high booking score here.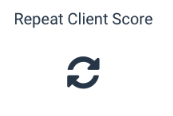 Your repeat client score shows how well students enjoy their lessons with you. We ask every student for an idea of the number of lessons they are looking for when they sign up to the site, and compare this against the number of lessons you have together.
This is not simply the average number of lessons you have with each student, as many students end up having more lessons than they originally specify! This score measures how many of your students go on to have repeating lessons with you. You can improve your score by building long-term relationships with students, booking in more lessons and always following up with students who take a break or are undecided about whether they would like to continue. See our article on best practices for a high repeat client score here.

Reviews are a fantastic way to boost your profile, as new students can read through these before they contact you through the site to get an idea of how other students have found your lessons. We automatically prompt students after every third lesson with you to leave a review, and we highly recommend asking them to do this as these look great on your profile!
By improving in these areas, you will see your profile rise up the search results and will then be able to gain a higher number of students and secure a better hourly rate.
Remember, we are always here to help you in all of these areas, so just get in touch with us if you need any support.