Tutorful have recently launched a new feature of setting your availability!
This will allow you to specify when you are available to teach lessons, and students can filter their search results based on their own availability.
You can access your availability calendar from your Dashboard, and select 'Set your availability' on the right-hand side of the page.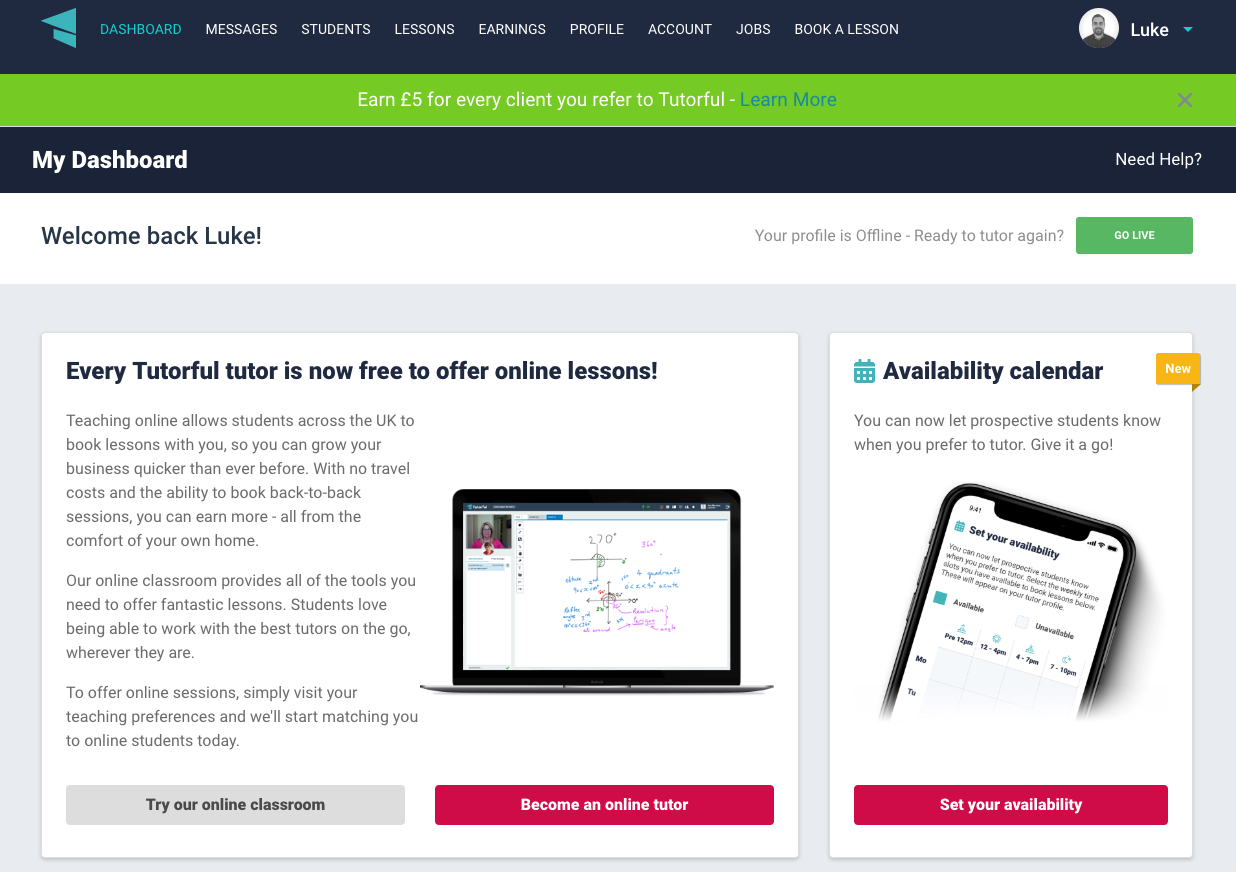 Once you have selected this you will be taken to the availability calendar, where you can select the time slots that you are available for lessons with new students.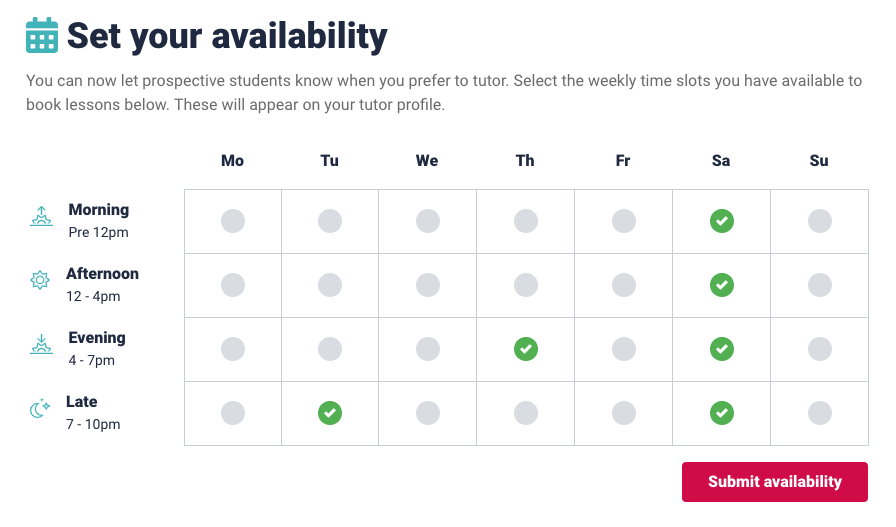 Once you are happy with your choices and have submitted 'Submit Availability', this will be displayed on your profile to prospective students!
You can edit this at any time to update when you're available. As students have the option to filter tutors by their availability, your profile will not appear to those students using this feature. If you haven't filled in your availability calendar, there's a chance you could miss out on securing new students.
If you are no longer able to take on new students you can set your profile to offline rather than removing all availability selections! Information on how to go offline can be found here.
For further help setting this, please feel free to refer to our following help video:
Here's how to update your tutor availability calendar - Tutorful