We've introduced file sharing for you and your students! When your first lesson together has been booked and confirmed, you'll be able to share files through the messaging section of the site.
It's really simple - to share a file, just head to your messages and select the student you wish to send the file to. Click the paperclip symbol next to the text box:

You'll then be prompted to choose a file from your computer, and then all you need to do is click send!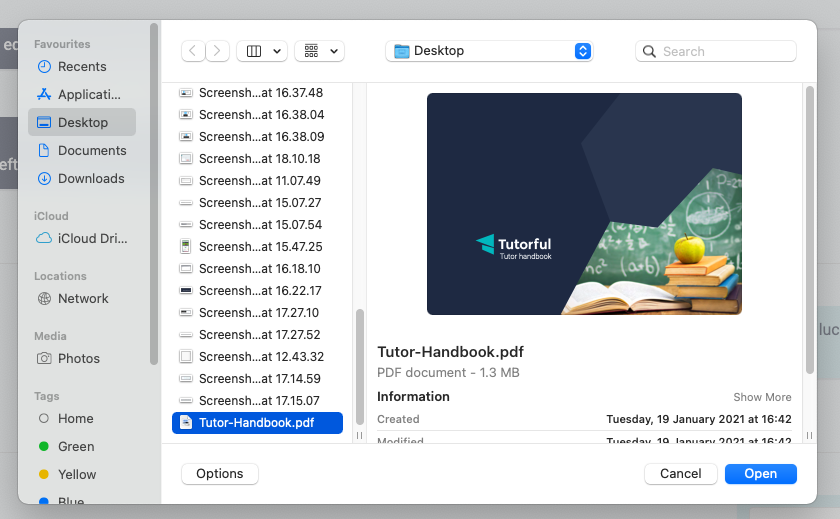 We know that often a student will need to send you documents before you decide to book a lesson together to establish if you can help, so students are able to send files before a lesson is booked and confirmed.
At the moment, you can only share one file at a time - you can still upload as many files as you like, but will just need to upload them one at a time.
Please be aware file sharing isn't currently available on the app, just the desktop site.
As always, our Customer Success Experts are here to help with anything you might need!