When signing up to become a tutor with us, you'll need to upload a form of photo identification and proof of your billing address. This is essentially required for us to comply with money laundering regulations, as we're not able to pay you for lessons you teach without them!
In order to upload your documents, you'll just need to go to the account tab once logged in on the website, and then go to the identification section! Unfortunately, you aren't able to upload documents via the Tutorful app.
You'll then just need to complete the form to upload your documents by first entering your first and last name, date of birth and billing address.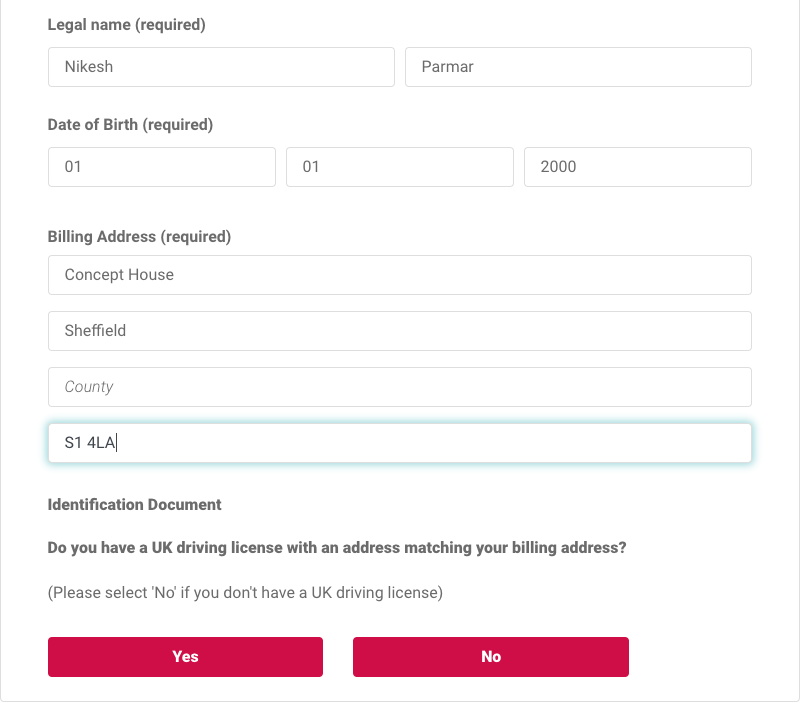 Once you've completed the information at the start of the form, you'll then just need to select what type of document you want to upload! The best form of photo ID to upload is a UK driving license, if the address matches your billing address - if this is the case, you can upload an image to verify both your identity and billing address! To upload a driving license, just select 'yes' on the identification form, and click on the relevant section to upload the image from your device!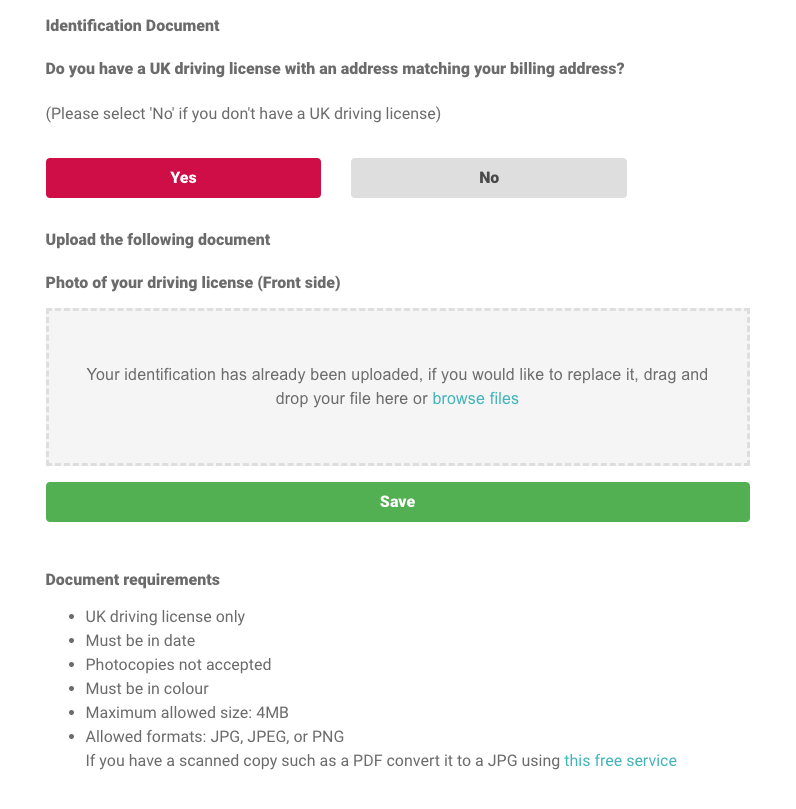 If you don't have a UK driving licence, or the address doesn't match your billing address, don't worry! You can upload an image of your passport, and an additional document to provide proof of your billing address. We're able to accept bank statements, utility bills and government issued letters from the last 6 months - for more information about what we can accept, just click here.
To upload an image of your passport and proof of address, just click on the 'no' option on the form, and upload your documents by clicking on the relevant sections, as seen below!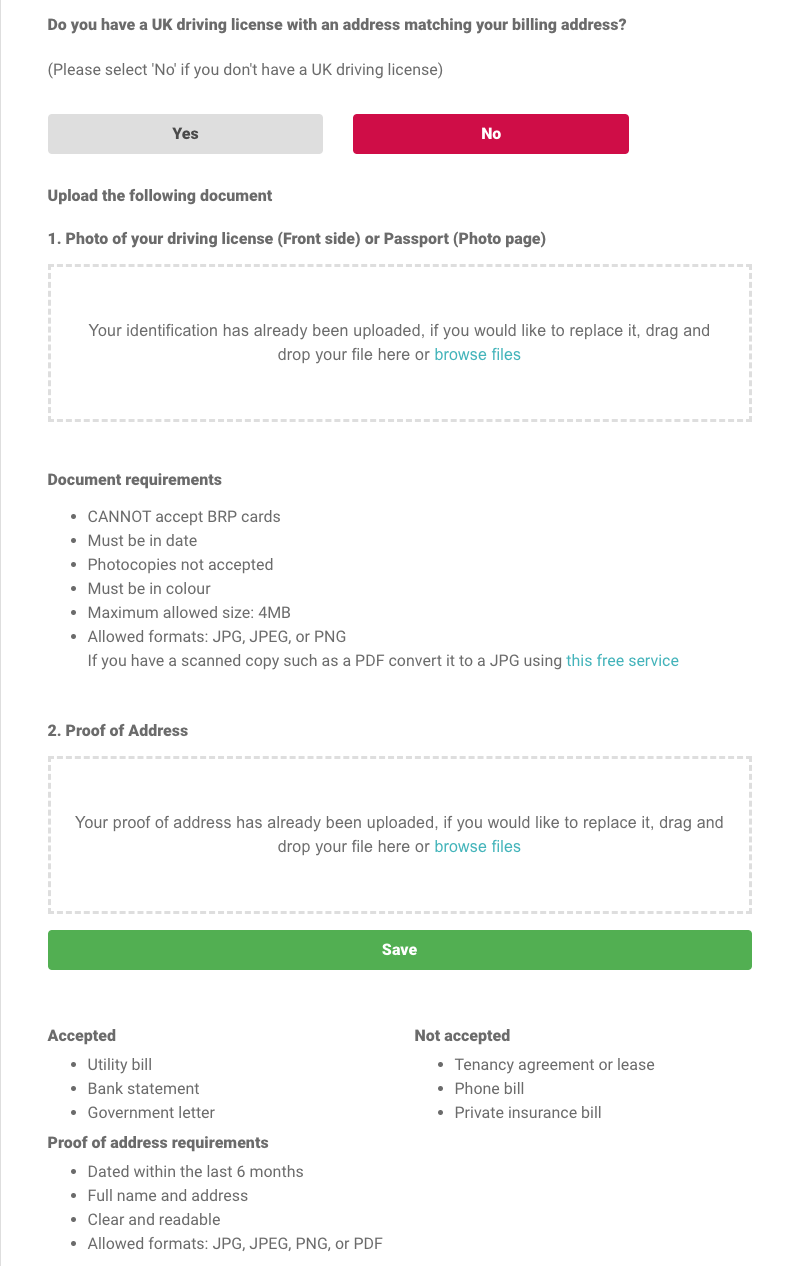 Once you've uploaded your documents, just hit the save button to have them go through the verification process! It can take up to 30 minutes for your documents to go through the process, however you don't need to stay on the page whilst it processes - we'll send you an email to let you know once your ID has been verified!