There are two main ways that Tutorful can help you to find students:
Through your Tutor Profile
Once you have signed up and your profile is "Live" on the Tutorful website, students will be able to see it when they search for a tutor who offers your subjects. There is an option on your profile for them to send you a message to enquire about tuition together.
You'll be sent a text and email notification as soon as a student contacts you, so you'll never miss a message. It's then easy to follow the link in the text or email to get back to the site to reply and organise your lessons together.
Through the Job Board

If you have space to take on further students, you can also check the job board for tutoring opportunities in your subjects. You can check the job board whenever you like by heading to the "Jobs" tab while logged in to your account or via the Jobs section within our app.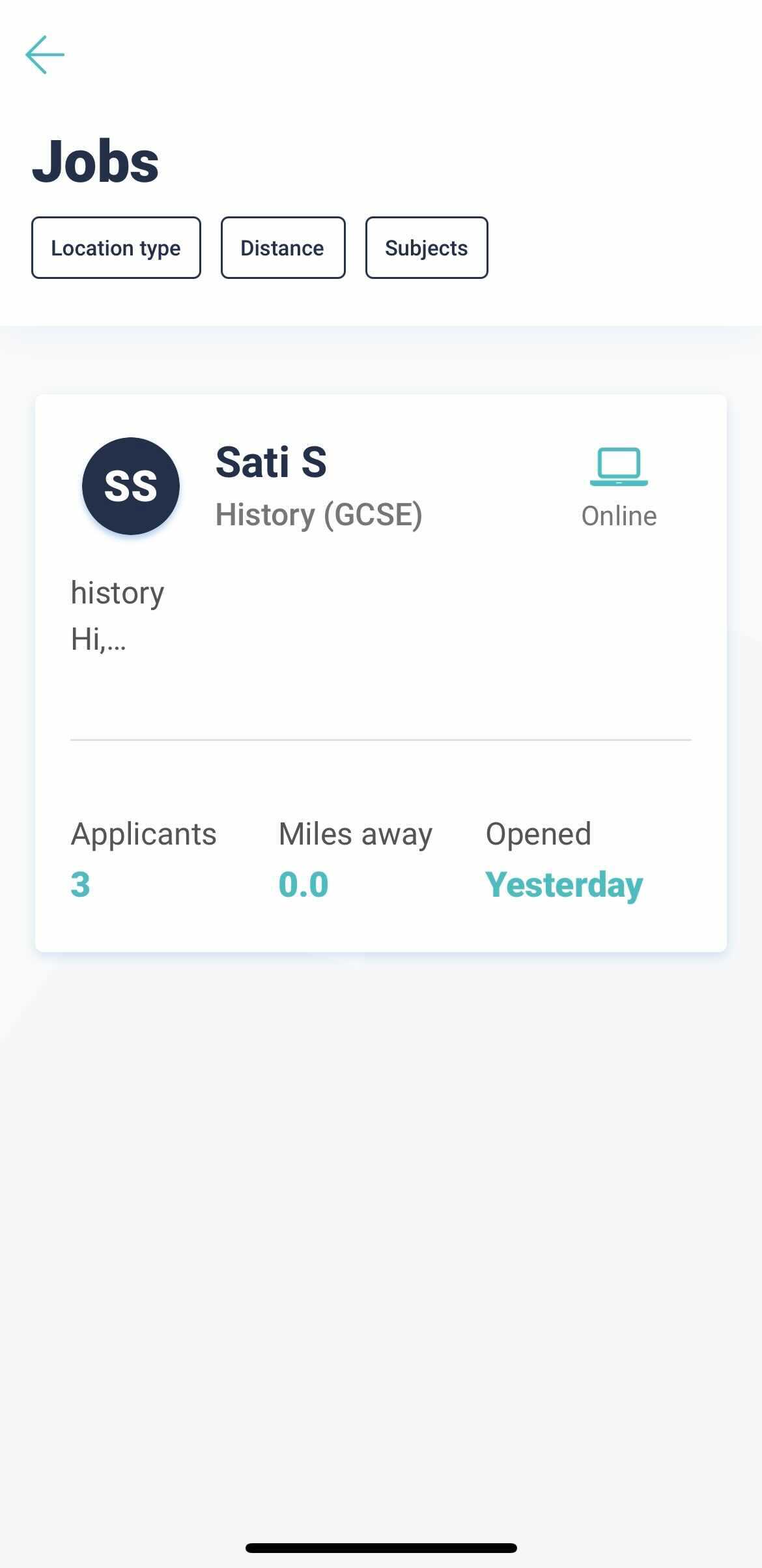 If there are any students you think you are able to help, send them a message to offer your services. Make sure that you give them plenty of information to help them make a decision - let them know how, when and why you can help them.