When your profile has been reviewed and is set live, you'll start appearing in the search results for the subjects you teach. Prospective students will be able to send you a message when they come across your profile if they are interested in arranging tuition - you can access your messages through our internal messaging system, and we will notify you when you get a new message via text and email.
Log in and select the Messages tab on the bar at the top of the screen to view all of your messages with your students:

If you've got some extra time slots to fill, you can also head to our jobs board for available tutoring jobs online! We definitely recommend checking here fairly regularly, as new jobs come though all the time and often receive their maximum number of applicants quite quickly for popular subjects.
When applying for jobs, you can only send them over one message initially, so it's best to include as much information as possible in this initial message about your experience and availability. This can simply be information about how and when you can help, along with explaining why you would be the best fit for their child. If you have any questions about their specific request, feel free to include these here too!
To access the available jobs, simply log in and select the Jobs tab at the top of the page:

You can also visit the Jobs tab within your app: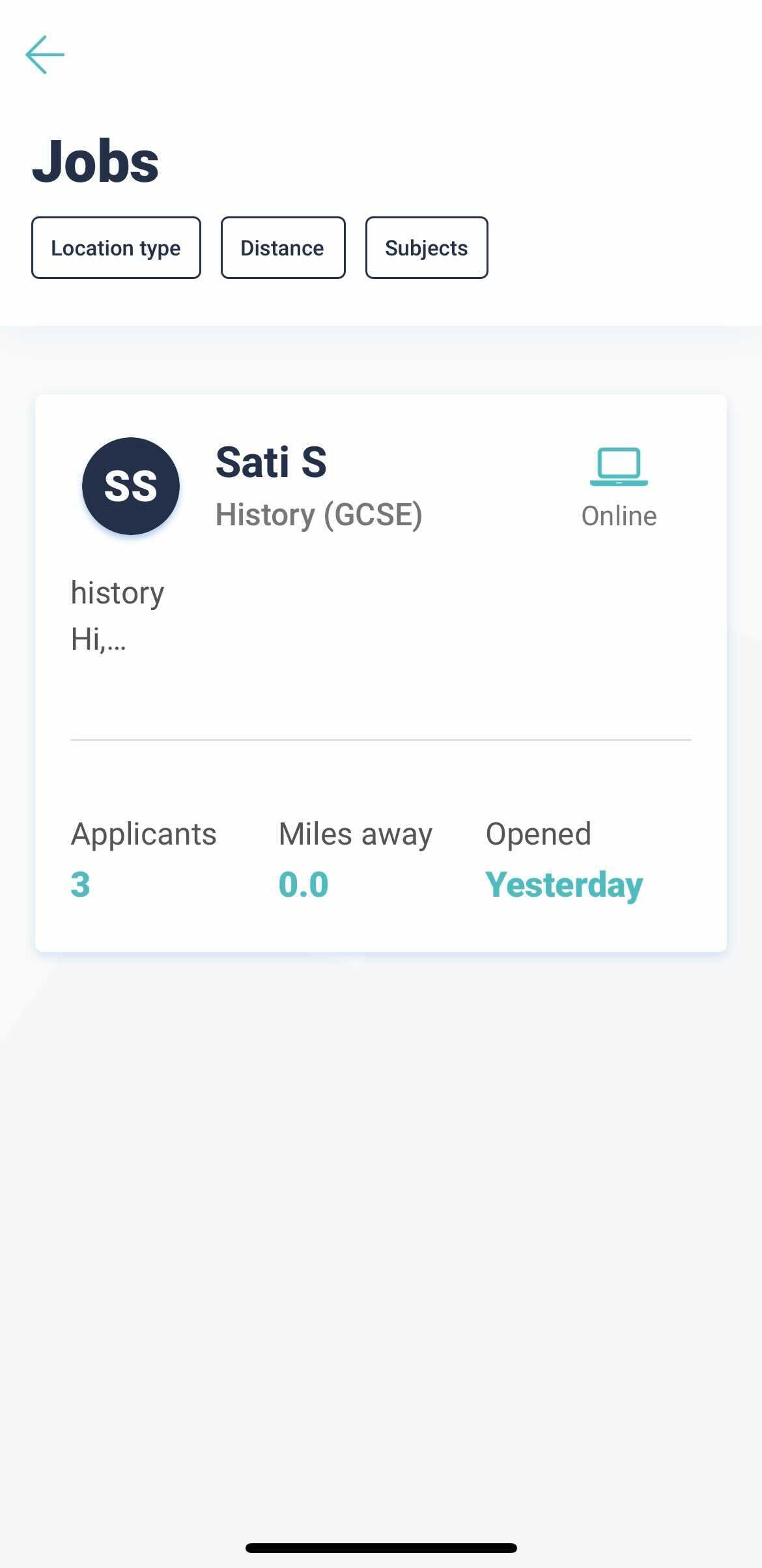 If you cannot see any available jobs, your tutor score may have dropped below the threshold. For more information on how to regain access to the jobs board, click here.