It's really important to leave feedback for lessons, as parents and students really appreciate knowing how they are getting on with lessons. Given this, we have made a feature that allows you to do this without any hassle. 😀
You can leave feedback either through your account on the website or on our Tutorful app! If you're on the app, you just need to click on your completed lesson with the student and select the 'Add Lesson Feedback' button!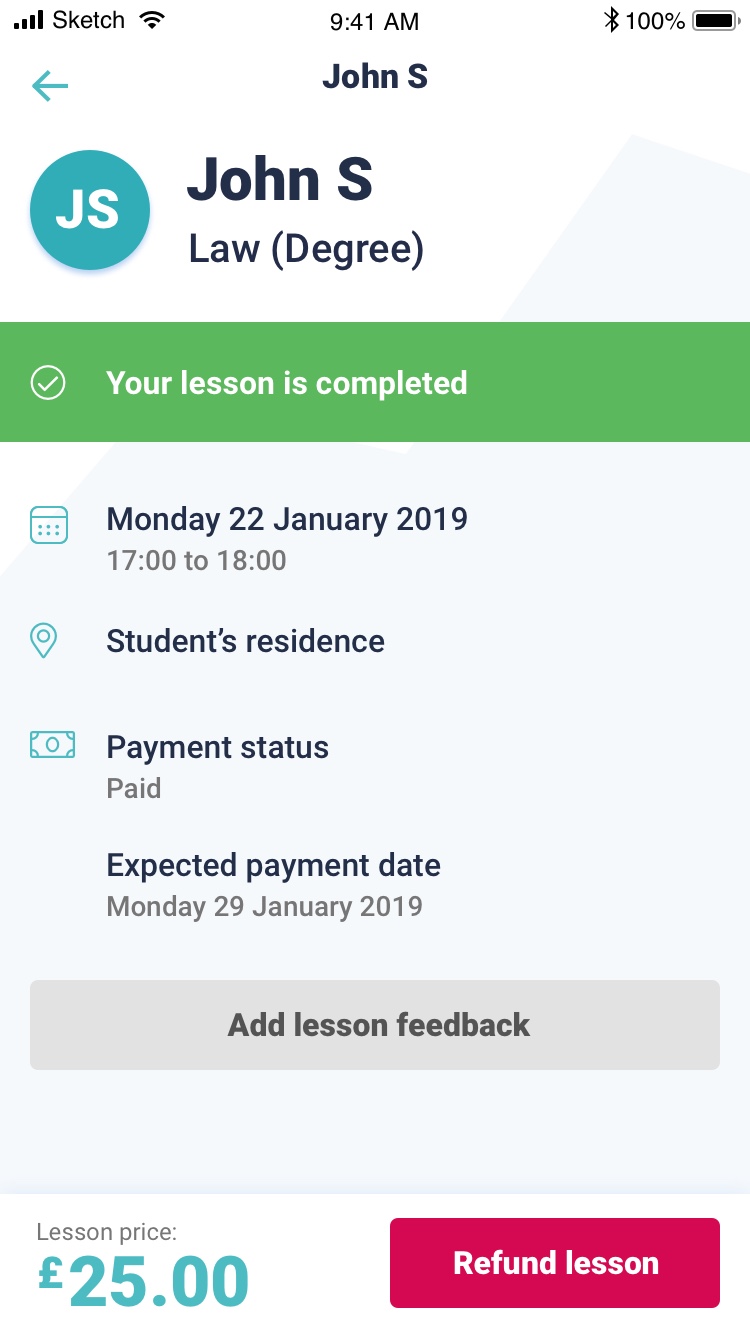 Once you are there, you can add the topic you have covered, give the student a star rating for their understanding and add any comments that you have. ⭐️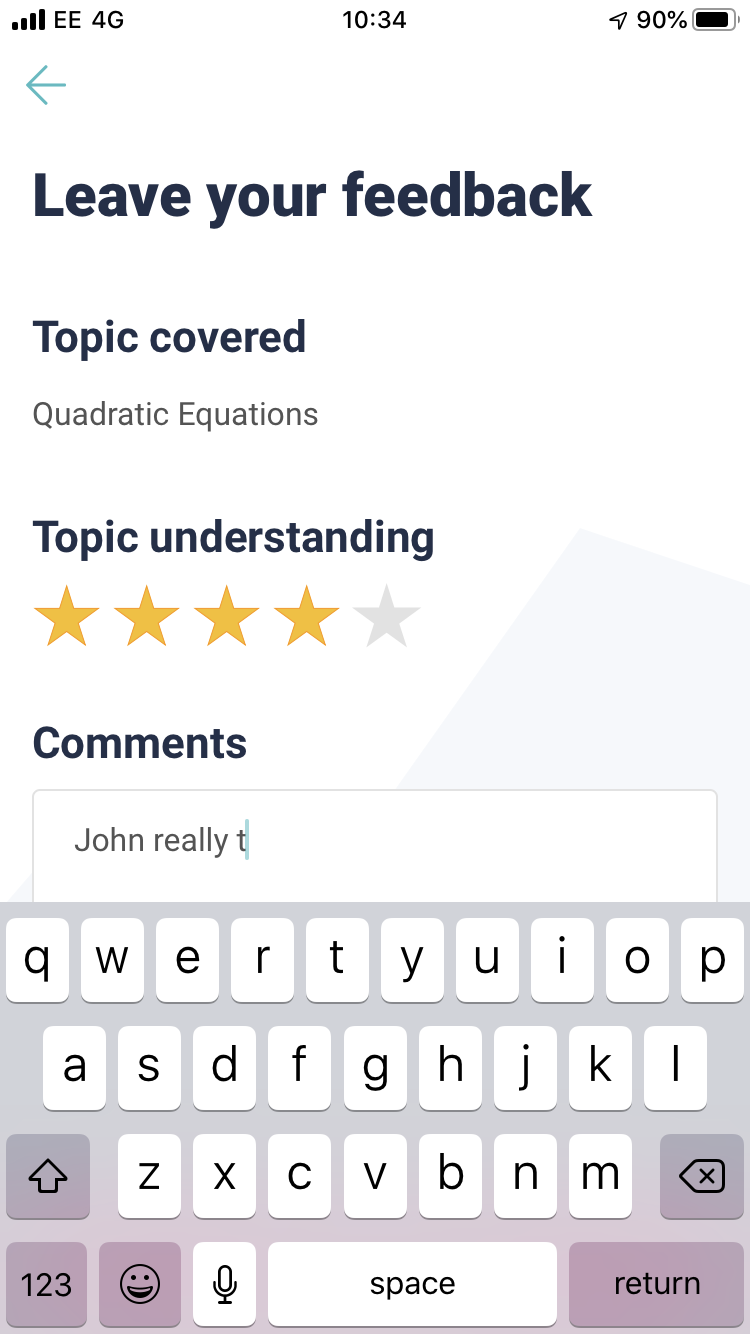 Your feedback will then be sent to your student directly, so if there is anything that you would like to share with us, please get in touch with our Customer Success team!
If you don't already have the Tutorful app, you can find it in the App Store for iOS devices and the Google Play Store for Android. 📲
If you're on the website, just go to your completed lessons tab, and then click view lesson next to the one you'd like to leave feedback for.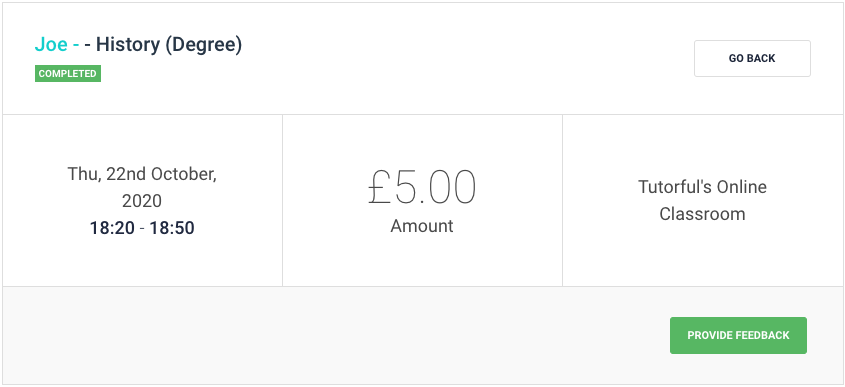 Here, you can then click the 'provide feedback' button, and complete the form to let students and parents know how the lesson went!