When a student finds your profile and decides that they would like to contact you, they can choose to either "Ask a question", or if they're ready, they can "Request a lesson" straight away!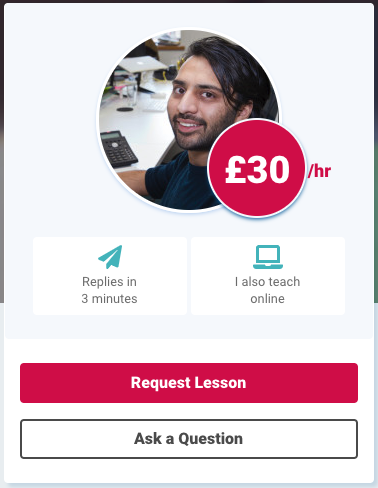 Lesson Requests
If a student requests a lesson with you, you will receive an introduction written by the student in your messages. Below their introduction will be a "View lesson request" button. Clicking this button will display the lesson details such as the requested date, time and duration of the lesson. If you have entered your availability, this will be visible to students when they make their request.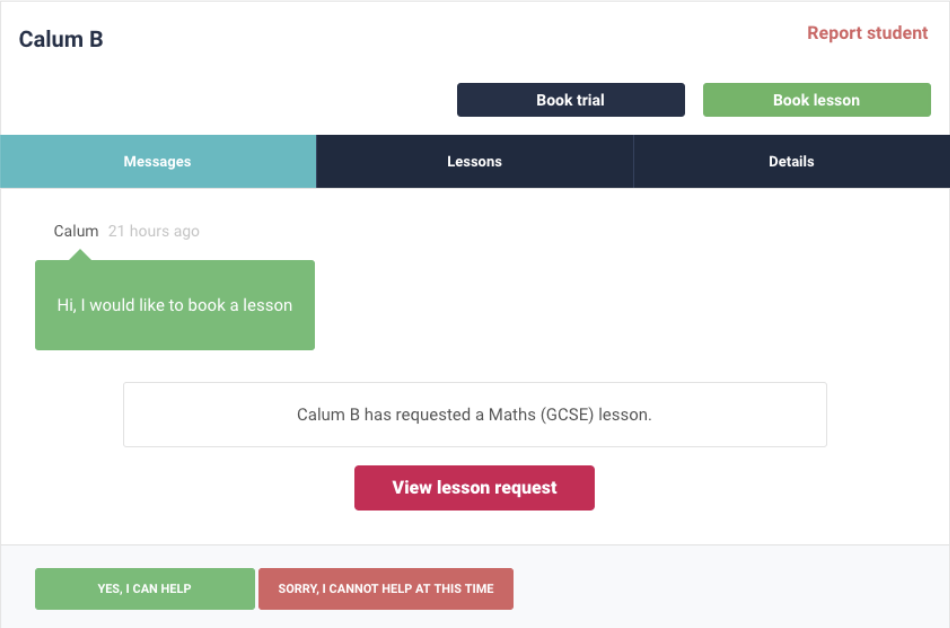 If you're available to help, you can click to book the lesson. The student will then be asked to confirm the booking and enter their payment details.
If you are unable to help or would like to ask some clarifying questions, you can click 'message' to return to your messages with the student to let them know.


What if I can help, but I can't tutor at that specific time?
If a student has let us know when they are available, you can see this by clicking 'show availability'. In this scenario, you will have the option to change the time and date to a time that is convenient for both of you. If you book a lesson at an alternative time/date, the student will be informed and asked to confirm the lesson and enter their payment details. If the student has not specified their availability, you can click 'message' to return to the message thread where you can let them know and suggest an alternate time!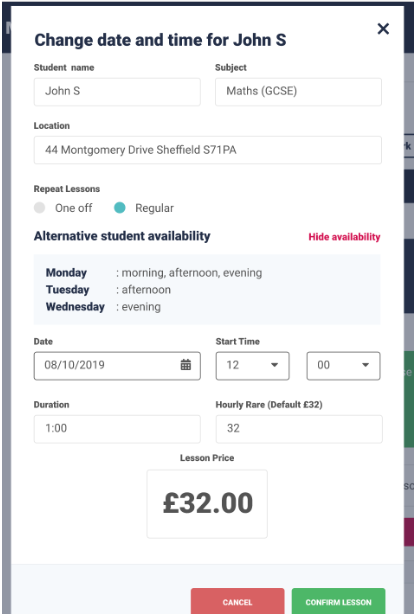 Once the booking is confirmed by the student, your lesson will go ahead at the agreed time and date.
Why should I update my availability?
Students will use your availability to filter and search for a tutor who is available at a time when they want their lessons. Tutors who have entered availability that matches the student's search will appear higher up in the search results! A student will also use your availability to request a lesson at a specific time/date.
Please note that as with all queries, Tutors scores can be negatively affected if a lesson request is ignored. Tutors need to either confirm, change time/date or let the student know they cannot help!